About
Welcome to JONS' signature bakery, where we offer an enticing array of breads, pastries, and cakes made in the classic traditions of the Old World. And what could be more classic than French bread? Our French bread boasts the telltale aroma, caramelized crust, and perfectly-textured interior that has characterized the baguette for centuries. Thank goodness you don't have to cross the ocean for a taste of France. In fact, you don't even have to cross the city. You can find our signature French baguette at most locations, baked fresh daily. (Is there any other way?)
Just like European markets, our bakery choices vary from day to day and from store to store, ensuring that every item – savory or sweet – meets our exacting standards. At many of our locations, bread's not the only thing we have baking. Follow your nose to our select bakeries' assortment of festive cookies, individual pastries, and decadent cakes, perfect for holidays and special occasions (or any occasion). For larger parties, try our hand-selected platters of fresh-baked goods – ideal for school parties and office events, whether for a team of twenty or a party of six. Looking for something more particular? We can customize many of our cakes and bakery items to your preference, ready for pick-up when you require. Whatever your needs, our pastry chefs can point you to just the right ending to your meal (and they promise to keep quiet even if you've decided to skip dinner and go straight to dessert).
Breads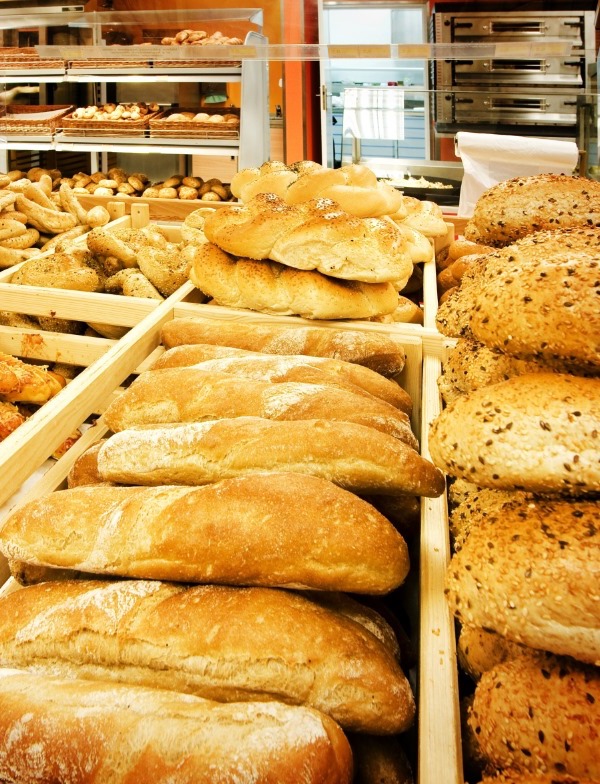 The Salt of the Earth
Artisan Breads
Distinct ingredients. Distinctively JONS.
We build our breads with the same handful of ingredients as the Old World masters: flour, water, yeast, salt. From our savory sour French rolls to our small-batch baguettes – always customer favorites – all of our oven baked breads begin with these ingredients. Our sweeter offerings make use of a few more: fresh-churned butter and fine European chocolate lavish our butter and chocolate croissants, pure cane sugar swirls our sweet cornbread, cinnamon adorns our coffee cake, sesame seeds deck our authentic Salvadorian quesadilla bread, and fresh fruit packs our blueberry and banana muffins. We know that a good bread (like a good grocer!) is only as fine as its parts. That's why we only make use of the very best.
Savor our Pan Dulce...and save your dinero!
Sweet Mexican Breads Baked Fresh Daily
Authentic Bollilos. With a golden, crisp exterior and wonderfully rich-tasting interior reminiscent of French bread, bollilos (meaning "bobbin," as in an old fashioned spinning bobbin) are a longtime staple of our neighbors to the south. Since ours are made from a traditional recipe, it's no wonder they're becoming favorites with neighbors to the north and east as well. Choose yours in either traditional or whole wheat.
Fresh Telera. Telera—also called "Mexican Torta Rolls"—is a Mexican specialty bread noted for its soft, golden crust and delicious, rich dough. Telera boasts a sweeter taste that makes it the ideal bread to create flavorful sandwiches. The crust is light and thin, yet strong enough to hold an endless variety of savory and delectable deli meats or thinly sliced skirt steaks. Use fresh telera to make sandwiches at your next party and you'll impress all your friends. Here's to sweetly-ever-after. Olé!
Pastries
The Crème de la Crème
Carefully crafted from start to finish, our pastries sweeten even the most finicky taste buds. Our specialties include fresh Dulce de Leche rolls, cream- and strawberry-filled Danishes, iced cinnamon buns, chocolate, glazed, and maple-bar doughnuts, and a variety of European-style croissants – with fillings that include Belgian chocolate, vanilla-and-strawberry, and chocolate-and-almond – so spectacular we had to mention them twice.
Cakes, Pies & Cupcakes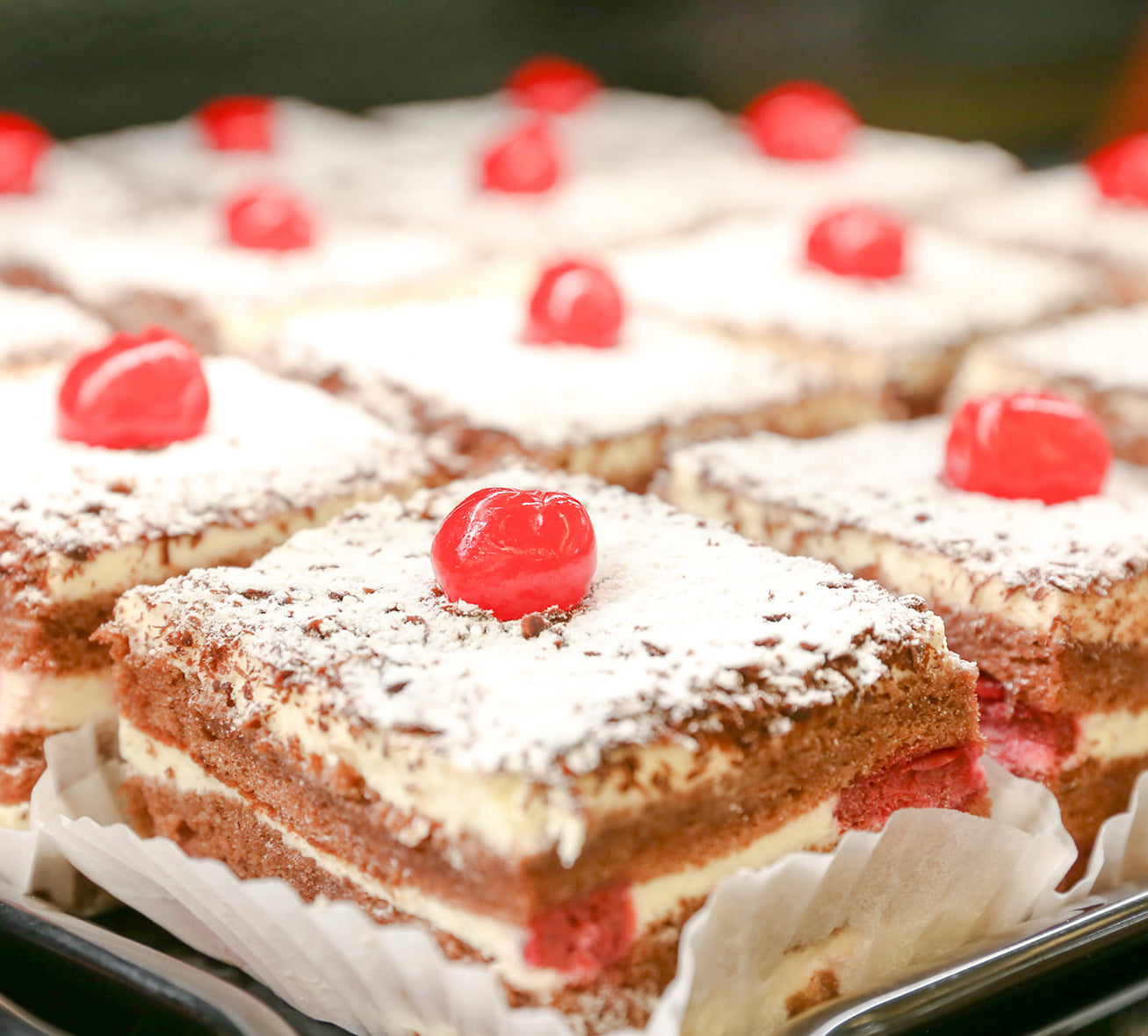 Save the Best Bite for Last
Our pastry chefs expertly supplement European-based delicacies with their original confections and flourished spins on old-time classics. It's easy to order any one of our masterful cakes – favorites include our authentic Tres Leches, made with real cream and fresh fruit, intricate Tiramisu, creamy Cheesecakes, rich Mocha or Cappuccino cakes, and Red Velvet cakes topped with signature cream-cheese icing. Now if only it were that easy to choose which kind!
Not keen on cake slicing? We've begun crafting our own signature cupcakes in the specialty flavors that our customers crave, including Dulce de Leche, Red Velvet, Cookies and Cream, and Chocolate Decadence … available now at select locations, and so popular we're working double-time to bring them to all our stores! In the meantime, our gourmet pies and tarts are sure to satisfy your sweet tooth. Try for yourself – in flavors as various as apple, pumpkin, cherry, pecan, and peach – and you'll find that each and every one of JONS' desserts boasts tastes fit for a king—except ours doesn't cost a king's ransom.
---
Did you know?
JONS Bakery greets you with the telltale tastes and aromas of flavors from all over the world—from our dazzling Tres Leches cakes to our decadent cupcakes (always a family favorite)! And, unlike other grocery stores, we only require 24 hours notice to prepare your special cake order! Here's to sweetly-ever-after!