About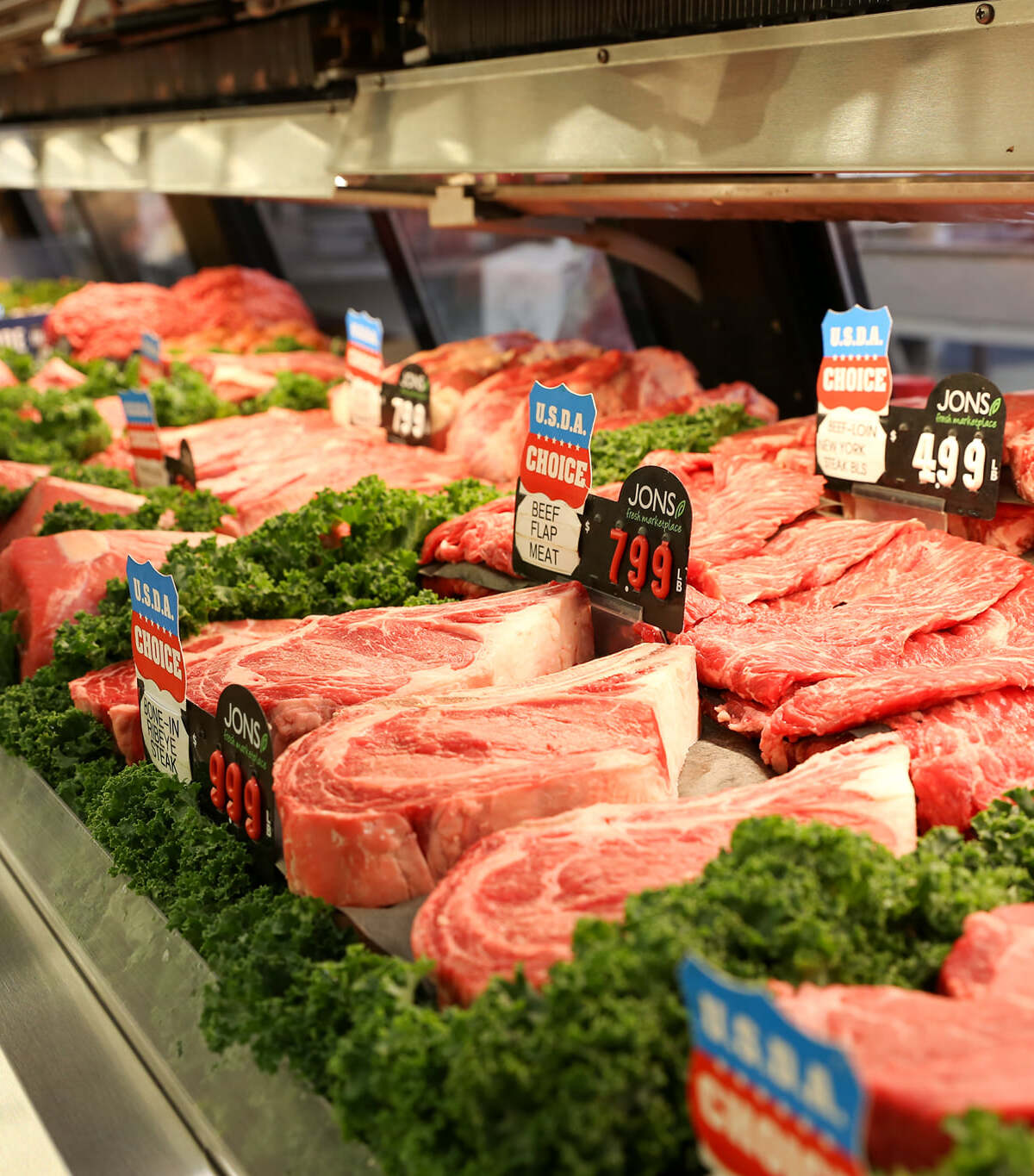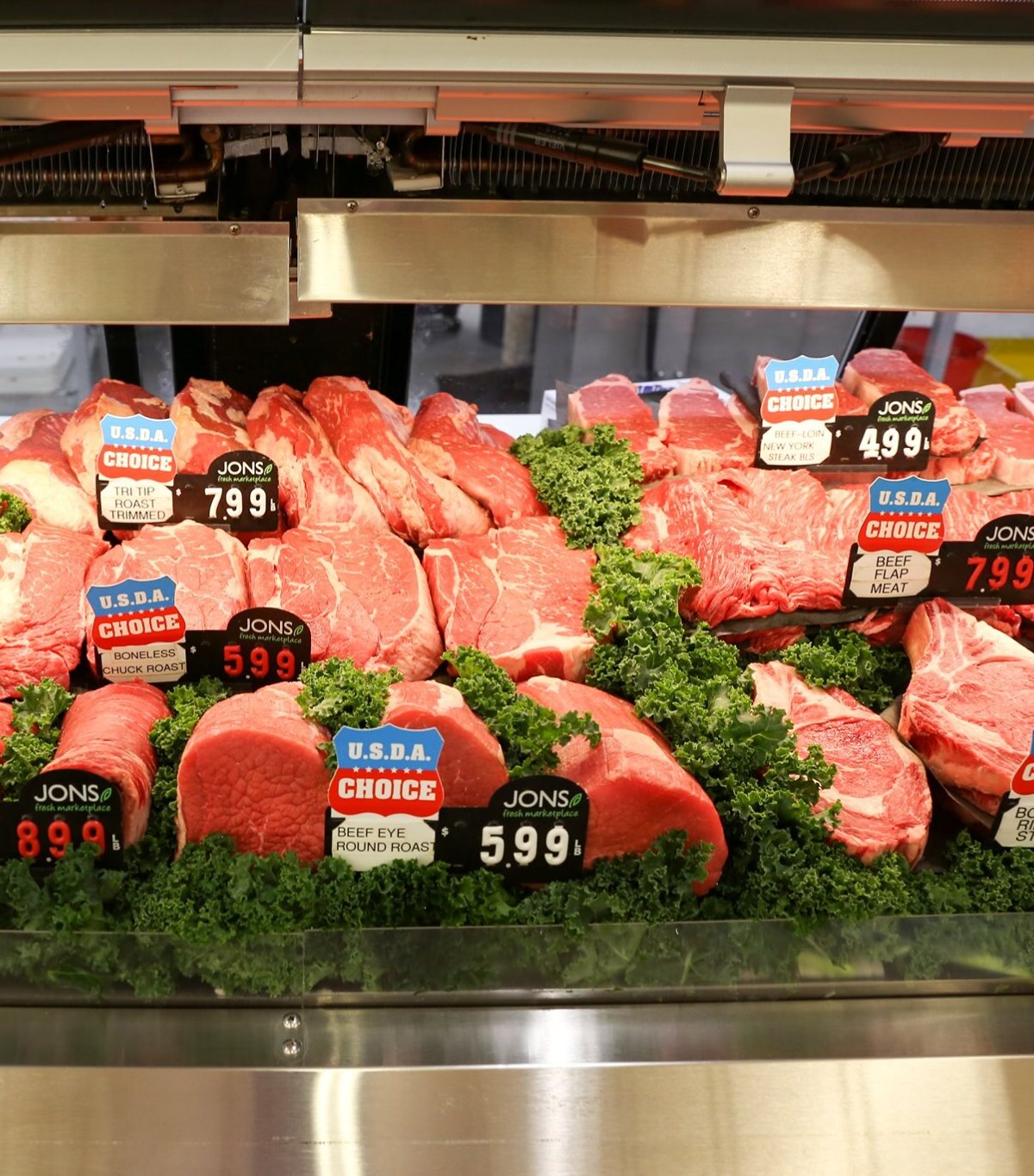 There's a reason a fine cut of meat takes center stage. Let JONS' Meat Department remind you why. Whatever catches your eye – a hand-cut Porterhouse or New York Strip steak, all-natural California-raised chicken or succulent Baby Back Ribs, superior lamb and veal or our fresh ground turkey and beef (perfect for Italian – or Swedish! – meatballs), JONS' selection of top-grade meats will leave your mouth watering…without cleaning out your wallet!
We offer all of our USDA inspected meat and poultry at the best prices in town, guaranteed. Our always-approachable butchers prepare and cut every selection, from our grab-and-go packages to the specialty pieces we custom cut – thick or thinner to your preference – while you shop. And, no matter what you choose, we know that the origin of your food matters. That's why we display the country and region of every item we sell, from our Foster Farms California chicken to our enticing Midwest Angus Grilling Steak. In fact, we're so sure that you'll love everything about our meat that we guarantee a 100% refund if you are not absolutely satisfied with your purchase.
Always feel free to ask our butchers any questions, whether to special-order a cut you've been craving, or to marinate any meat and poultry item. With this kind of customer service, every trip to JONS means you're just steps away from the perfect cut.