About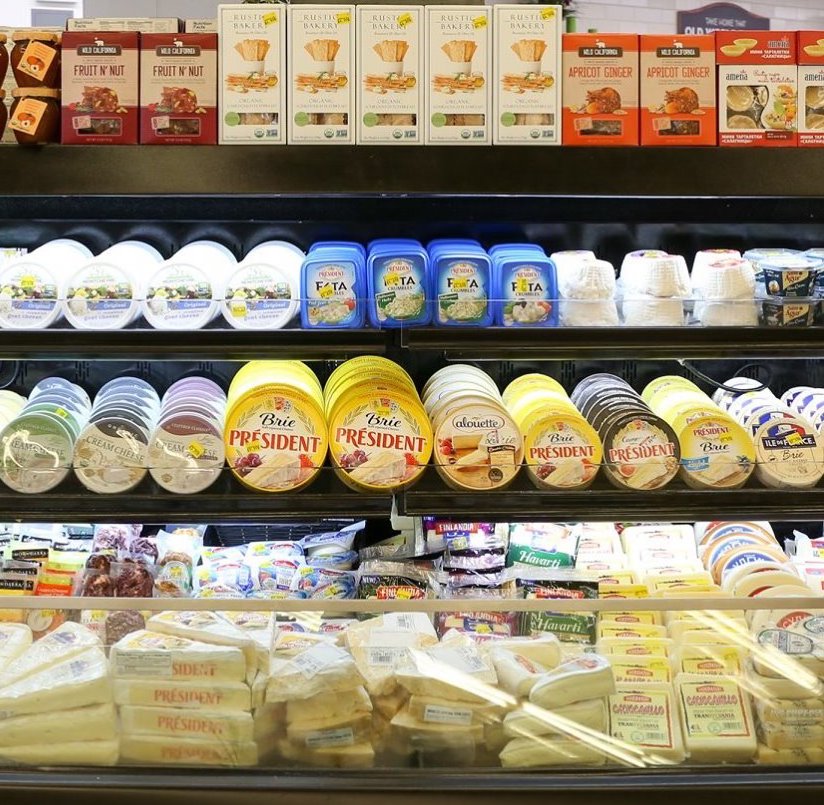 We're pretty convinced that nothing is more delicious than a tall glass of cold milk. Exactly what kind of milk is up to you: whether you go for whole, lowfat, or nonfat; dairy, soy, or almond; organic or lactose-free, JONS puts you in reach of your favorite glass. Just don't be surprised if looking over our Dairy and Deli Department you suddenly crave a sandwich to go along with it. We carry a wide variety of packaged breakfast and lunch meats, from perfectly-seasoned sausage patties and breakfast links to honey-baked ham and turkey breast. And, to make any meal complete, we proudly feature a wide variety of yogurts and international yogurts, puddings, cheeses, and juices, including all your familiar favorites like Yoplait and Dannon, Tropicana, Minute Maid, Florida's Natural…as well as our unique selection of international fruit juices and nectar that you just can't find anywhere else.
Don't forget the staples like eggs or butter – or the cookie dough! And just steps away is our variety of popular packaged cheeses – Sharp, Medium, and Mild Cheddar, Monterey Jack, Mozzarella, Pepper Jack, Swiss, and Feta. You may just want to take the whole block home!
---
Did you know?
After checking out these popular dairy and deli items, consider a selection from our renowned International Service Deli. You'll find a range of unique, authentic deli meats and cheeses from around the world. No matter what your pick, every item is hand-cut to suit your needs and available to sample! Let our deli team recommend one (or two, or three …) for you to taste.