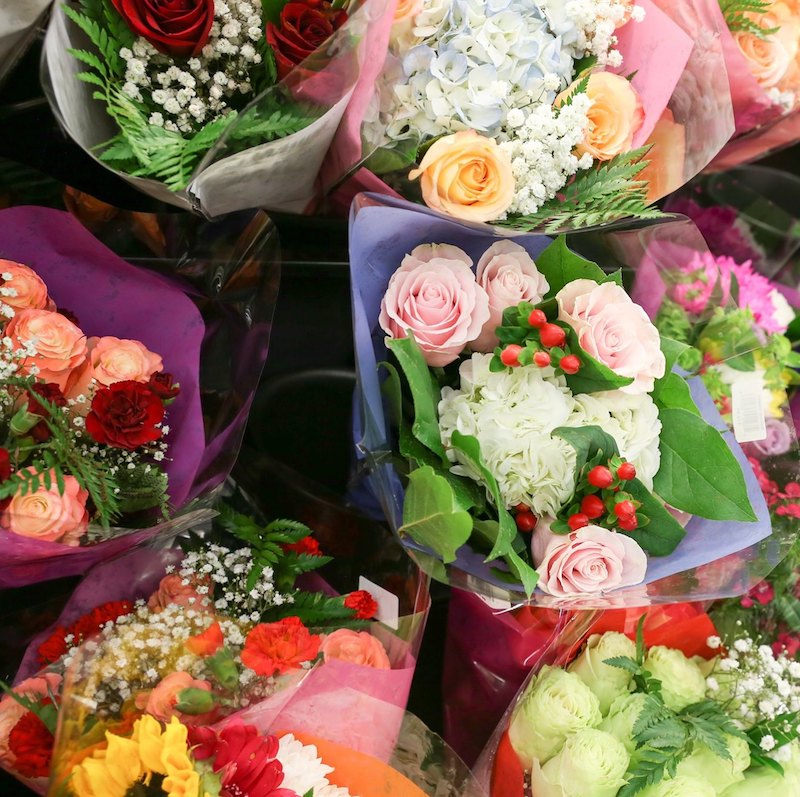 For as long as anyone can remember, flowers have been given and received as tokens of absolute love, true friendship, and the enduring beauty of our natural world. JONS' Floral Department richly continues this tradition, with a beautiful (and fragrant!) selection of locally grown potted plants and floral bouquets, seasonal flowers, and stunning orchids.
Since flowers are as beautifully varied as the people – and occasions – they're meant for, we carry a dazzling assortment: lively carnations and dramatic roses of every color, elegant lilies, sun-drenched daffodils, tulips, and hydrangeas, eye-catching hyacinths and irises… Whether as an affectionate gesture, a striking centerpiece, or an inspiring addition to your home or office, our arrangements hit the mark. For an even more personal touch, turn to our outstanding floral team to help you create your own design. They'll provide valuable input on everything from the variety of flowers in your selection to the vase, card, and balloon that will tie them all together – perfectly.
---
Did you know?
Hundreds of fresh flowers are edible, but few are marketed as food. Leave it to JONS to change all that: we love to point out that our delicate artichokes derive from the large bud of an edible plant, and that our saffron comes from the flower saffron crocus. Both cloves and capers are unopened flower buds, and the hops flower – as you might know – has a very important function: it's used to flavor beer!